These faculty, staff, and students have stopped flying, or fly less. Each speaks strictly on her or his own behalf.
---
Alex Baumann, Western Sydney University
With my area of research being related to sustainable development, I've decided that the world is far better off if I do online presentations. Flying is one of the most affluent and most unnecessary behaviours of the rich. It's amazing to me that it's still so unscrutinized by many who are concerned about climate change.
Alex Baumann's research is in the area of exploring pre-market or 'Commons' approaches to public resident participation; where public land provides the foundation for non-commercial local cooperation and productivity. This approach recognizes that 'alternative participation spaces' are critical, as people increasingly find themselves alienated by an ever more competitive and unsustainable market system.
---
Henner Busch, Researcher, Lund University Centre for Sustainability Studies
I guess the main challenge for all of us is time. Alternatives to flying simply take longer in many cases. I live in Sweden, a country with an excellent train network and with great connections to other European countries. Still taking the train from my home, Lund, to Berlin takes me about 8 hours. A flight from nearby Copenhagen Airport takes 45 minutes. But that is just half the story. I have to work with an administration and a travel system which is entirely catered towards flying. At my university's travel agency I often have to explicitly demand alternatives to flying, even if cheap and convenient alternatives are available. One example is the trip to Oslo. There is a direct bus from Lund to Oslo which takes about 8 hours but the default option is the airplane.
I appreciate long train rides because they give me a feeling for the distance I cover on a trip. It is also often a way to travel with way fewer interruptions compared to flying where one has to go through numerous security checks and whatnot before boarding the plane. To my that is significantly less stressful.
Henner Busch wrote his PhD thesis on urban climate governance. He has also done quite a bit of work on community energy projects. Currently he's working on certification schemes for bioenergy.
---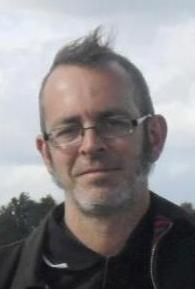 Noel Cass, Senior Research Associate, Demand Centre, Lancaster University, UK
My thesis was on Climate Change Policy in Local Authorities in the UK, started in 1997 – it was at a fairly early stage in the existence of the discourse of 'climate change' as a global policy issue. My research ever since has been on energy-related policy, including transport, renewable energy (and nuclear), buildings, and CCS, focusing on the social aspects and also public engagement. In the 20 years since, I have only flown three times to international conferences – to Sweden, Denmark, and once to Washington DC. The lack of ferries to Scandinavia since cheap flights began is a real impediment to having a flight-free career with European links. The Icelandic volcano Eyafjallajokul erupted when I was in Washington: clearly the Goddess expressing her displeasure. I have managed to get to Barcelona in less than 24 hours by Eurostar. We cannot continue to fly and advocate tackling climate change with our work. This means passing on much work and opportunities.
PhD in Climate Change Policy in UK Local Authorities, research since 1991 on:
Environmental impacts of paper use and tourism;
Ozone depletion;
Waste composition, for Lancashire recycling policy;
Climate change transport policies;
Radioactive waste management – reactors and submarines;
Public engagement with renewable energy technologies – focus on marine energy;
Windfarm repowering public opinion;
Energy demand and thermal comfort of older people;
Fuel poverty and energy vulnerability;
Ethnographies of everyday travel;
'Less is More', pro-environmental behavioural change game;
Office building design and energy demand;
Office work futures, time and energy demand, online shopping and energy/travel demand implications.
---
Karl Coplan, Professor of Law, Director Pace Environmental Litigation Clinic, Elisabeth Haub School of Law at Pace University
For over thirty years I have advocated for environmental protection as an environmental lawyer and environmental law teacher. As a proud environmentalist, I have always tried to be generally aware of my footprint on the world ecosystem. But about a decade ago it dawned on me that some of the regional ecosystem based environmental battles I have been fighting have spanned decades – these include the battle to limit fish mortality from Hudson River power plant cooling systems and the battle to limit New York City's discharge of warm turbid water in a fabled trout stream. The impacts of climate change that we will see in coming decades suddenly seemed less remote. I began to worry that as environmental advocates we have all been so focused on individual ecosystems that we ignore the impact of our actions on the global climate system, which will overwhelm the local ecosystems.
Environmental law is a system for internalizing the costs of adverse environmental harms – the polluter pays principle. I routinely teach that it is irresponsible for industrial concerns to harm ecosystems for profit, and that industry excuses such as "everyone does it" or "my pollution just by itself would not cause a problem" is not an excuse for avoiding responsibility. The system of environmental regulation seeks to internalize these collective harms to those responsible.
I believe that those excuses don't work for individuals either. Everyone should look at their own carbon footprint and decide how it fits into a carbon-limited world. When I looked at my own footprint, the big carbon footprint items were clear – air travel, home heating and electric commuting to work. I set about reducing each of those to a level commensurate with response to the climate crisis. I was already bicycling and kayaking to work regularly; substituting the bus and (eventually) and electric motorcycle and car, together with a RE contract, eliminated that element of my footprint. Setting my thermostat a bit lower and adding a woodstove to my home has reduced my heating footprint.
I found it easy to give up most professional and pleasure air travel. I am lucky to be tenured and have no need to further establish myself professionally. I have been to some great places by plane and by sailboat, with no more than one roundtrip plane flight per year.
I have been blogging about leading a rich and rewarding low-carbon lifestyle at www.livesustainablynow.com.
Karl Coplan is Professor of Law and the Director of the Pace Environmental Litigation Clinic, Elisabeth Haub School of Law at Pace University.
---
Martin Hultman, Associate Professor, Chalmers Universitet, Sweden
Need to combine knowing with doing.
My current research projects are centred around environment, energy and technology with a special focus on ecopreneurship, utopias, expectations, gender and climate.
---
Guy Finkill, Course coordinator, Uppsala University
I had been working and studying in Uppsala, Sweden, away from my native Newcastle, England, for 18 months. Time had come to pay a visit back to the homeland, but a flight? A flight within Europe? Surely there was a better way.
Research into alternatives ensued and I found that not only was travel over land/sea vastly more inconvenient – it was more than double the price of hopping on a plane. Nevertheless, if we want to demonstrate leadership on climate change we have to display a vote of no confidence in the ever-expanding aviation industry. So, my girlfriend and I embraced the inconvenience and set about our slow travel expedition. A combination of trains, ferries, buses and a heavy amount of walking took us through the streets of Copenhagen, Amsterdam and watching the sunrise over Tynemouth Harbour in the UK as our ferry glided into bay. A 3-day journey that was a mini-adventure across Western Europe and much more rewarding than a high-emitting whizz through the air.
Throughout our research into the best route possible, it became apparent that an efficient train network simply doesn't exist for extensive journeys. A train from Copenhagen to Amsterdam included at least 4 changes, 3 of which were in the middle of the night and had layovers that ranged from 4 minutes to 4 hours, ending up being the same amount of time as an arduous Flixbus journey that was a fraction of the train ticket prices.
It is clear that alternatives to flying do exist but it requires extensive research, time and financial capital in order to pursue them. The false economy of subsidies and tax breaks props up the aviation industry as our transport/tourism infrastructure caters to their every whim while simultaneously ripping the heart out of the other forms of transport that charge heavily for convoluted trips spanning many borders.
My research focuses on the legitimacy of the use of BECCS in RCP2.6 of the Paris Accord, with particular reference to the disconnection between climate modelling and practical climate policy implementation.
---
Gianluca Grimalda, Senior researcher, Kiel Institute for the World Economy
I am an experimental economist interested in cross-cultural analysis. I am based in Germany and have conducted quite a lot of research in countries as disparate as Colombia or Papua New Guinea. Over the last years I have become committed to avoid catching a plane on at least one of the two legs of the trip. Therefore, I travelled to Colombia on a cargo ship. Although I had to catch a plane to leave Papua, I then returned to Europe by train, travelling on a marvelous route in Central Asia along the ancient Silk Road. I visited China, Kazakhstan, Uzbekistan, Turkmenistan, Iran, Turkey, Greece, then took a ferry to Southern Italy and then came North by train. I did this twice already and plan to do the same this year. I have banned taking a plane to travel within Europe. I frequently travel to Italy to visit my parents, or to attend conferences and in the last years I stopped flying. I use either coaches or trains. I try to avoid to travel to other continents to attend conferences, I just wait for interesting conferences to be held in Europe.
I am senior researcher at the Kiel Institute for the World Economy (Germany) and lecturer at the Universitat Jaume I (Castelló de la Plana, Spain). In the past I have held teaching and research positions at Southampton University, Centre for the Study of Globalisation and Regionalisation (Warwick University), IN+ (Instituto Superior Técnico of Lisbon) and Center for Global Cooperation Research (University of Duisburg-Essen).
My research interests delve into the interaction between individual behaviour and socio-economic structures, often adopting an experimental methodology and using a cross-cultural perspective. I have publications in PNAS, Nature Communications, Psychological Science, Experimental Economics, Journal of Evolutionary Economics.
The relationship among globalization, co-operation and trust was explored in a pioneering six-country study which was funded by the US National Science Foundation and that I have founded and co-ordinated with Nancy Buchan (University of South Carolina).
Recently I have also been Principal Investigator in a project on "Fairness, Merit, and Individual Distributive Preferences". Fieldwork was conducted in various locations in the US, Italy, Norway, and Germany. We aim at understanding the psychological and cultural underpinnings of the broad differences in systems of welfare observed among developed countries. In a recent study, it has been explored how individual distributive preferences react to variations in the fairness with which initial opportunities are assigned within a bargaining problem.
I have also co-ordinated a research project on income inequality in transition developing economies that received a 135k Euros grant from the European Commission. An empirical paper analysing the links between globalisation, regionalisation, and income inequality in transition economies, and a theoretical paper modelling the impact of a technology shock on a developing economy's income dynamics have been published.
I have also participated in a project assessing the long-term effects on cognitive function of exposure to violence.
---
Niels Jobstvogt, ATTAC Berlin – Degrowth
The following personal account is an excerpt from a blog post on "Why I quit flying".
A jetsetter lifestyle can be exhilarating, I know from experience. Working as a researcher at a British University, I flew frequently to conferences and to visit my family and friends on the continent. I grew up as part of a generation that experienced flying as a cheap way of transport, where flights often cost less than bus tickets. When I wanted to visit my friends abroad all what mattered was whether or not I could afford to go. With dropping flight fairs that was often the case. Only much later did I start worrying about the ecological baggage of my decisions.
I deeply care about the planet, not only as humanities only life-support vessel, but also beyond that. For years I had a bad conscience about being an environmental scientist and still making use of the ecologically worst means of transport that there is, namely flying. I told myself, that everyone was doing it and that globally it would make absolutely no difference, if I quit flying or not. Also, what other way of moving around was there really?
Today, I agree with activist Nimue Brown, when she says:
"If your life doesn't express your values, then your values appear pretty hollow to anyone looking. […] Don't ask other people to make lifestyle changes you haven't made yourself."
I want to take responsibility for my actions and that includes my way of travelling. It does not make any sense to advocate for a socio-ecological transformation of western consumerist society and then live as unsustainable as everyone else. Changes won't happen by wishful thinking and I do think that individual sacrifices will be necessary to turn the tide. It won't be enough and should come with political pressure, but it is a good starting point.
We need a different way of thinking when it comes to taking responsibility for our actions. Maybe we should start discussing how it is possible that we can live fulfilled lives without travelling to the other end of the world.
I quit flying in 2014 and haven't boarded a plane ever since. I very much enjoy the comfort and tranquillity of train rides and rather skip a trip than travel 1000 km or more for a two-day meeting.
I graduated as a Marine Biologist and have a PhD in Ecological Economics. My interdisciplinary research, at the University of Aberdeen, was looking into the value(s) that people hold for nature conservation and marine protected areas in particular.
Nowadays I work as sustainability trainer, independent researcher, workshop facilitator, event moderator and environmental activist. With ATTAC Berlin I work on a wide spectrum of Degrowth topics, including climate change and climate justice.
---
Devin Judge-Lord, Ph.D. Student, University of Wisconsin-Madison
Most people I know recognize that using more than our share of humanity's carbon budget is an unearned privilege but have a hard time imagining an alternative. I try not to fly so that I can credibly raise the possibility of that world so that we might believe in ourselves to advocate for it.
I also love the people I meet. Long-distance trains, busses, and rideshares are rolling communities. In 10 years of trying not to fly, I have countless magical stories of cultural learning in bus depots and the Amtrak dining car.
I write a lot; I dream of boats…
Only a small percent of Earth's wealthiest fly regularly. I have found that giving it up is one way to desegregate ourselves from our less-privileged neighbors.
I study how ideas end up in policy, especially the relationship between social movements and technocratic policymaking.
---
David Klein, Professor of Mathematics, California State University Northridge
I have not flown since 2012 and I intend not to fly again. Decreasing air travel is a positive step, but only one of many changes necessary to achieve a sustainable planet. As important as they are, only so much can be accomplished through individual actions like these, in comparison to broader systemic changes. The time is long overdue to recognize that global capitalism, with its grow-or-die imperative, is incompatible with sustainability.
Capitalism is waging a war against nature. This war includes exploding mountain tops for the cheapest possible extraction of coal. It includes expanding dead zones in the ocean, poisoning, flooding, and burying vast swaths of the biosphere for the extraction of fossil fuels and minerals, as well as increased air travel. The ever-increasing efficiency in waging this war serves to lower costs, increase consumption, and accelerate global warming and environmental devastation of the planet.
The economic, political, and cultural strands of capitalism are so integrated into our thinking that real intellectual effort is required to recognize it as a threat to survival and to acknowledge the possibility of sustainable alternatives. We need to change this.
David Klein is a mathematical physicist and professor of mathematics at California State University, Northridge, where he is also director of the Climate Science Program, a NASA funded educational program designed to prepare students for careers or graduate work in climate science and related fields. He is the author of the free ebook, "Capitalism and Climate Change: The Science and Politics of Global Warming."
---
Gunnar Kvåle, University of Bergen, Norway
I stopped flying 6 years ago. Previously I have also previously tried to reduce flying, both privately and during job. During my years as the head of Centre for international Health, University of Bergen I tried to limit international flights to around twice a year.
Gunnar Kvåle is Professor Emeritus in the Department of Global Public Health and Primary Care.
---
Joshua Msika, Research Assistant and Sustainability Co-ordinator, The James Hutton Institute
Having already been an advocate and practitioner of flying less, I have now become a complete "terrestrian", both in my personal life and my professional life. This is not just because I recognize the complete unsustainability of flying, but also because I savor the real pleasure of passing through so many places and landscapes on the way to my destination.
My research focuses on community-based initiatives that promote sustainable lifestyles. I worked on TESS, an EU FP7 project comparing such initiatives across Europe. I am now working on an evaluation of the Scottish Government's "Climate Challenge Fund", which funds community climate action.
---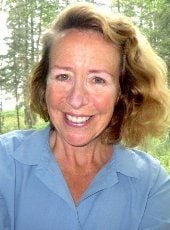 Nancy Langston, Professor of Environmental History, Michigan Technological University
This April, after I installed solar panels, I realized that transport was now about 80% of my carbon footprint. We heat with wood from our land in a super-efficient wood stove; we eat mostly local food; we are getting a plug in electric car to take advantage of our solar panels–but 2 flights to Europe and 4 domestic trips each year for seminars and conferences overwhelmed all our smaller changes. I've cut my flights by 75%, and I've turned down all but one conference trip, and one seminar each year (that's the plan, anyway). My colleagues, who are mostly climate historians as well, are doing much the same.
Nancy Langston's most recent book is Sustaining Lake Superior (Yale UP 2017), which examines climate history in the Lake Superior basin. She is now examining the decline in woodland caribou in the boreal forest, comparing the effects of climate change, habitat loss, and predators. Her CV is posted at nancylangston.net.
---
Jens Friis Lund, Professor, University of Copenhagen
I try to fly less by: (i) packaging meetings, workshops, field work activities into fewer and longer trips; (ii) actively seeking out conferences within bus/train distances and; (iii) substituting physical presence with online communication for meetings, theses assessments, and other shorter engagements. I have also pushed my department at University of Copenhagen to create a policy to reduce flying and substituting it with other forms of transport where possible – am happy to share it upon request:)
I am professor of political ecology at the University of Copenhagen with an interest in equity, justice and knowledge production around natural resources governance. I have worked on participatory or decentralized approaches to forestry and wildlife management in Tanzania and Nepal, timber governance in Ghana, and economic and social issues of hunting and other recreational uses of landscape in Denmark.
---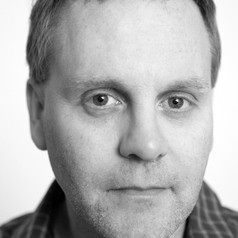 Joseph Nevins, Professor, Department of Earth Science and Geography, Vassar College
You already know enough. So do I. It is not knowledge we lack. What is missing is the courage to understand what we know and to draw conclusions. –Sven Lindqvist ("Exterminate all the brutes": One man's odyssey into the heart of darkness and the origins of European genocide. New York: The New Press, 1997: 2)
After learning of aviation's considerable contribution to greenhouse gas emissions and climate change (largely from the writings of George Monbiot), it took me a few years before I was able to kick the flying habit. I was too enamored with the types of long-distance conference-going and lecture-giving that only flying allows for, and the benefits that they afforded (e.g., visits with friends, trips to places that I enjoyed or had never experienced, a sense of self-importance tied to my airborne mobility) to give it up immediately. In the face of intensifying climate change, the disconnect between what I knew was right and the way I lived–and its implications for climate change and environmental justice–became too palpable for me to continue my jet-setting ways.
The last time I stepped on a plane was in 2007. Since that time, my appreciation for slowing down–not least in terms of how often and the means by which I travel–has only grown. While the decision to forego flying has changed how (and where to a certain extent) I do my research, it has also opened up new areas of interest, forcing (or allowing) me to see more than I previously did the value of engaging what's nearby. It has also productively pushed me to find new ways of connecting with people and places who are physically distant from where I live and work. Perhaps most importantly, it has facilitated my spending more time with family and friends, and areas close to home.
Joseph Nevins is a geographer at Vassar College in Poughkeepsie, New York. His research interests include socioterritorial boundaries and mobility, violence and inequality, and political ecology. Along with Suren Moodliar and Eleni Macrakis, he is currently working on A People's Guide to Greater Boston (scheduled to be published in 2019 by the University of California Press).
---
Henrik Nordborg, HSR University of Applied Sciences
"When in a hole, stop digging". It is obvious that avoiding catastrophic climate change will require a herculean effort by the world community. We need to accept this simple truth and get to work. The first step is to stop wasting fossil fuel on unnecessary activities, such as flying. Given advances in ICT, many flights can be avoided.
Henrik does research in advanced numerical modeling with a focus on industrial applications, such as wind turbines, electrical arcs, and chemical processes. Emphasis on renewable energy.
---
Mike Page, Reader in Psychology; Director, Cube Project; Head of Centre for Research in Psychology and Sport Sciences, University of Hertfordshire
On account of the associated carbon emissions, I haven't flown long-haul for work purposes since 2006; I haven't flown long-haul for personal reasons since 1989. I haven't flown short-haul for about 5 years, and have no intention of doing so unless absolutely unavoidable.
In my work, I am Director of the Cube Project, in which I design and build eco-friendly microhomes (www.cubeproject.org.uk). I would find it disingenuous to fly around the world to tell people about this and other projects.
Any international travel (in mainland Europe) is accomplished by hybrid car with four passengers, or by train (especially night trains).
Mike page is an engineer turned cognitive psychologist. His principle research has been in human memory, though he has a developing interest in the psychology of pro-environmental behavior change. He directs the Cube Project, in which he designs and builds net-zero-carbon microhomes, as demonstrations of important techniques and technologies.
---
Pamela Speight, Professor of Art and Design, Vancouver Island University
I won't say that I have completely given up flying, but I choose my traveling by air much more carefully now. I fly a lot less frequently because of my concern for the massive carbon footprint of air travel.
---
Parke Wilde, Associate Professor, Friedman School of Nutrition Science, Tufts University
For most people in academia, as individuals, flying less is the single biggest change we can make to protect the environment from climate change. For academic communities, collectively, a dramatic reduction in flying is the single highest-priority contribution we can make to help put our world on a path to sustainable consumption during a time of climate change.
There is a road forward toward both environmental sustainability and joyful prosperity. Through the #flyingless initiative, Joe Nevins, a team of other academics, and I have compiled a wealth of information and resources for university communities. On a more personal level, my family and I have been conducting our own experiment in living richly with a low-carbon profile.
Here is my personal testimonial. I stopped flying in August, 2014. In my academic work as an economist who studies food policy at Tufts University, in Boston, the career adjustments have worked out well. I take trains for my frequent business travel to DC and for more occasional university and conference presentations in cities as far away as Ohio and Atlanta. Because I travel more seldom, I can take a little more time for professional and personal visits at the destination. I have a system for efficient work on the train, so the time opportunity cost of most travel is now less by train than by air. I accept more conference and university engagements in Boston, and fewer elsewhere. For some long-distance invitations, I propose one of my graduate students, which has sometimes even helped the panel organizers enhance diversity by age and gender. As just one tool in the toolset, not as a full alternative to flying, I give some presentations by webinar, and I organize working meetings by WebEx several times a week. For one of my grant-funded projects (RIDGE, an initiative for research on U.S. nutrition assistance programs), I've reduced the flying requirement for the whole team. Emotionally, I am highly motivated to accept the small losses from not flying, when they do occur, because it is meaningful to be living out my principles. It helps me stay upbeat and focused on days when the news is troubling.
In sum, my testimony to you is that we really can dramatically reduce our flying while still achieving what we hope to achieve in our work and lifestyle as scholars.
Parke Wilde (PhD, Cornell) is a food economist at the Friedman School of Nutrition Science and Policy at Tufts University. His research addresses food security and hunger measurement, the economics of food assistance programs, and federal dietary guidance policy. He is one of the organizers of the #flyingless initiative, keeps a food policy blog at usfoodpolicy.com, and is currently revising his 2013 book from Routledge/Earthscan, titled Food Policy in the United States: An Introduction.
---
Gerry Wolff, Director, Cognition Research 
With very few exceptions I have not flown for about 10 years. For about 7 years up to late 2012, I was working full time on environmental campaigning, mainly to do with climate change. There is a pressing need for academic conferences to be largely online. There are pros and cons but the environmental argument trumps them all.
Gerry Wolff started with research in cognitive science, then after work in software engineering, he migrated to research and lecturing in software engineering and AI. He's now Director of not-for-profit CognitionResearch.org.
---
Maria Wolrath Söderberg, Associate Professor, Södertörn University
I am a scholar in Rhetoric, at the moment doing a research project on how citizens justify their climate non-action. This of course makes me unable to justify my own flying. In a pilot survey the most frequent situation where the informant report they acted against their own knowledge has to do with flying. The most common way of justifying it was by an idea of an environmental account. A simple example could be the person who bikes to work, meticulously recycles her waste and confesses to sustainable ideals, but goes on long journeys to Asia, and then legitimizes the journey with his biking and recycling. Climate friendly action is seen as "savings" and climate sins as "withdrawals". The currency is on one side sacrifice and on the other satisfaction. An alternative currency could have been GHG emissions, but that would have cracked the logic, since it would take several years to recycle equivalent to the desired journey. My idea is that such legitimation structures, which we call topoi within Rhetoric, need to be understood, made visible and problematized. They also need to be addressed in climate development work.
My research is in rhetorical argumentation theory and more specifically the aristotelian teaching of topoi. The last year I have focused on how higher education can support the development of critical self-reflection in multifaceted and value-laden issues such as climate development.